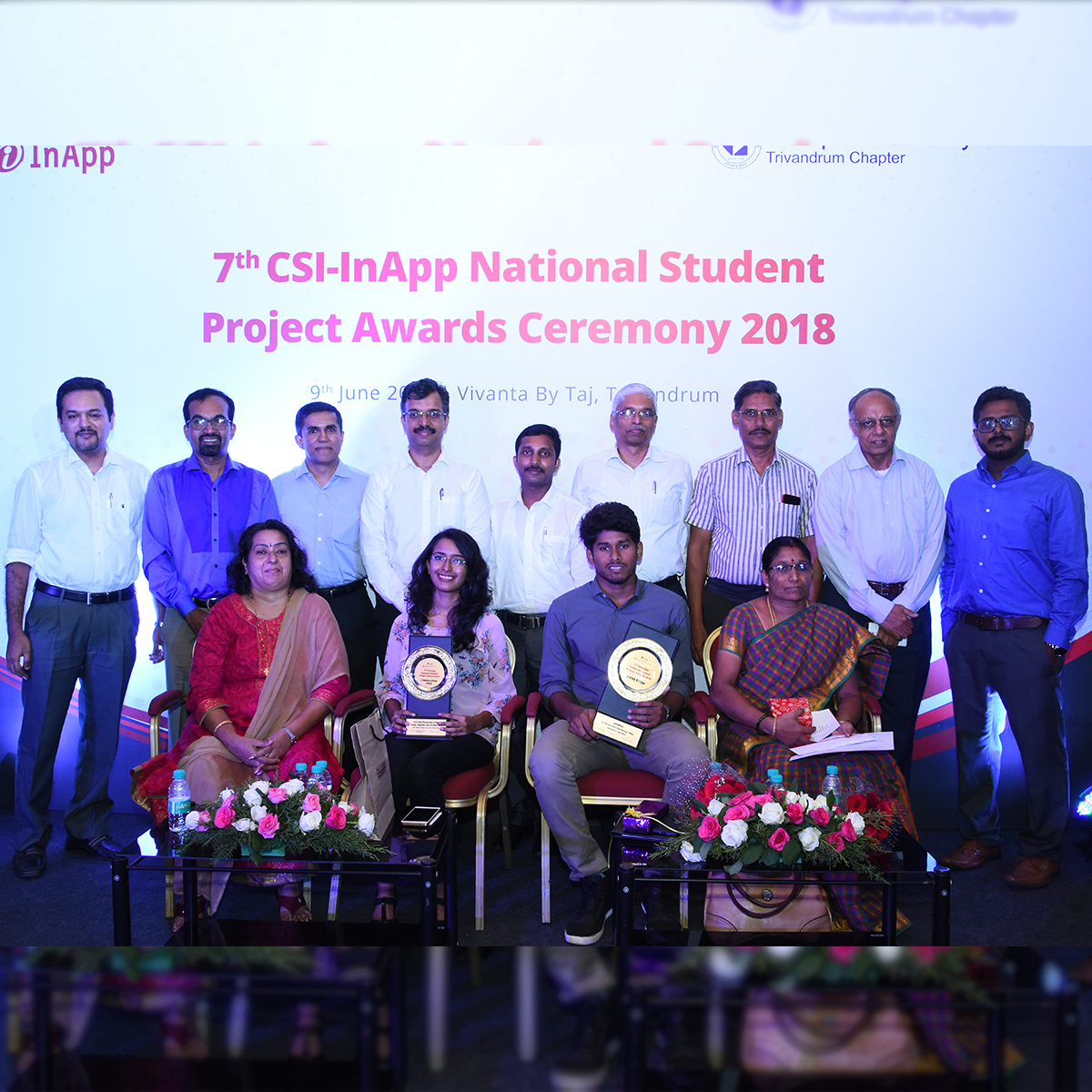 June 09, 2018: The 7th CSI-InApp National Student Project awards were presented to the winners by Mr Santhosh Kurup, CEO – ICT Academy of Kerala, at the awards function organised on 9 June 2018 at Vivanta by Taj, Trivandrum. The first prize was given to Mr Aravinda Kumar R. C from Sri Ramakrishna Engineering College, Coimbatore, Tamil Nadu for his IoT based home automation system for energy management. The consolation prize went to the project "OCR for Devanagari Script using TensorFlow Technology" from MIT College of Engineering, Pune, Maharastra, represented by Darshan Santosh Kawade, Vedang Vinay, and Neha Samson Kaunds.
Giving away the awards, Mr Kurup emphasised the importance of academic projects and how crucial the experience is for their future careers. "Critical thinking, problem-solving and communication skills that the students sharpen during their project work are the foundation skills for their careers," said Dr.Vishnukumar, Chairman CSI Trivandrum chapter.
The awards ceremony was preceded by a panel discussion on "Towards a Blockchain Enabled World – Opportunities & Challenges for India". Guests for the evening included pioneers from both industry and academia.