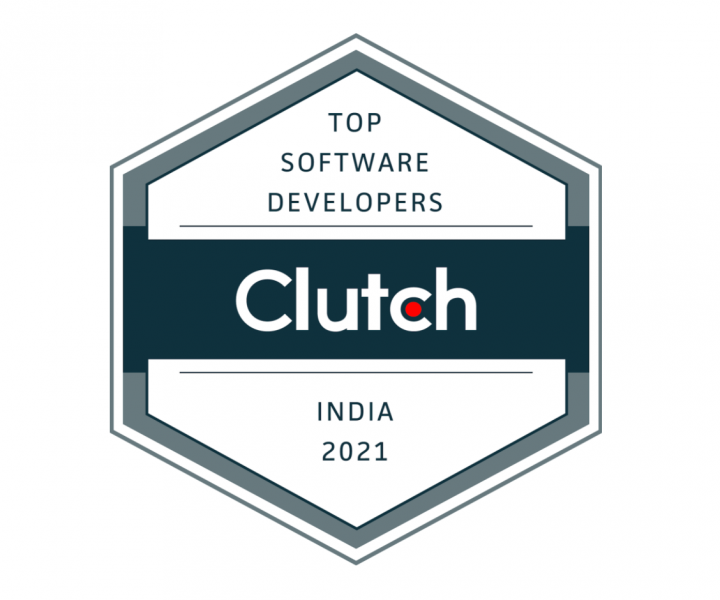 Software engineering trends and strategies come and go. Our service in InApp keeps our clients up-to-date on the best technical solutions for development environments, technologies, and platforms all over the world. 
Our dedication to our proven quality landed us a 2021 Clutch award as a top custom software development partner. Clutch is a verified ratings and reviews platform that uses a one-of-a-kind rating formula. 
 "InApp is delighted to be recognized by Clutch as a leading custom software development company. We believe the award favorably reflects our 20 years in the industry and the terrific work our more than 300 talented employees do every day for our strong and growing list of world-class customers."
Jason Johnson EVP, Global Growth, InApp, Inc.
We truly are excited to be a countrywide representative in Clutch's top-performing services. We admire their work as a leading B2B ratings and reviews platform for IT, marketing, and business service providers. They are hugely respected within the industry for connecting providers like us with businesses that might need our help. We'd like to take this opportunity to thank our clients that took their time to leave their feedback on Clutch!  Our overall rating of 4.9 stars on our Clutch profile helped us stand out from our competitors! Take a look a two of our recent reviews below: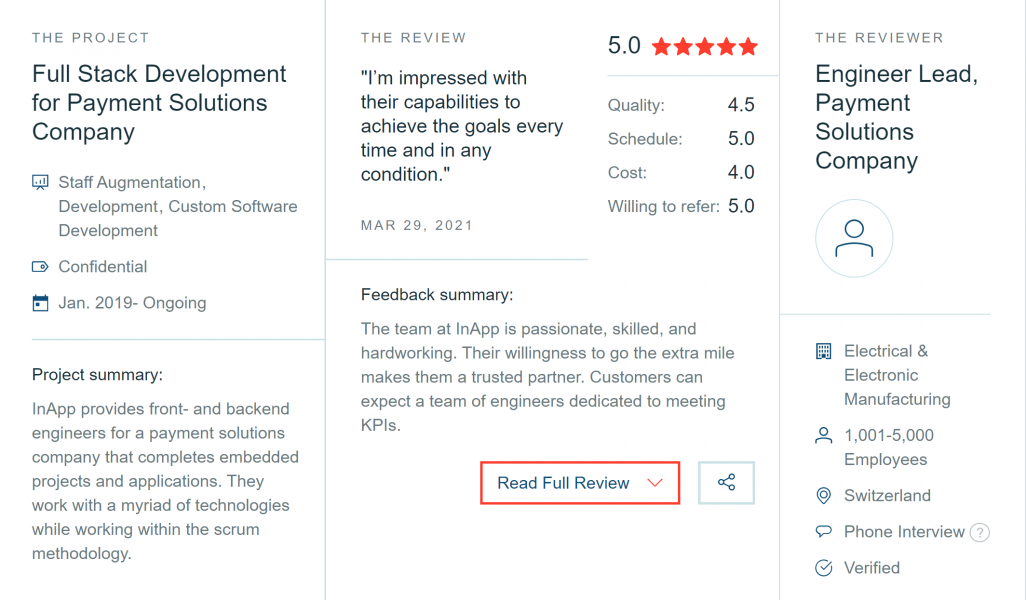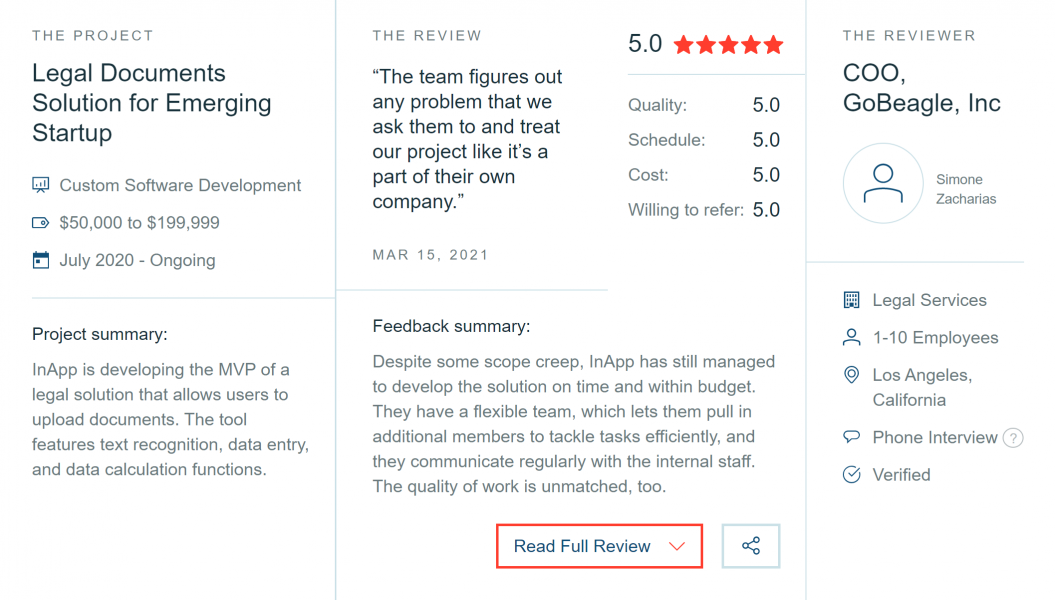 Again, thank you to all our clients who have helped us reach such high regard. If you're interested in learning more about our award-winning services, drop us a line, and let's chat!