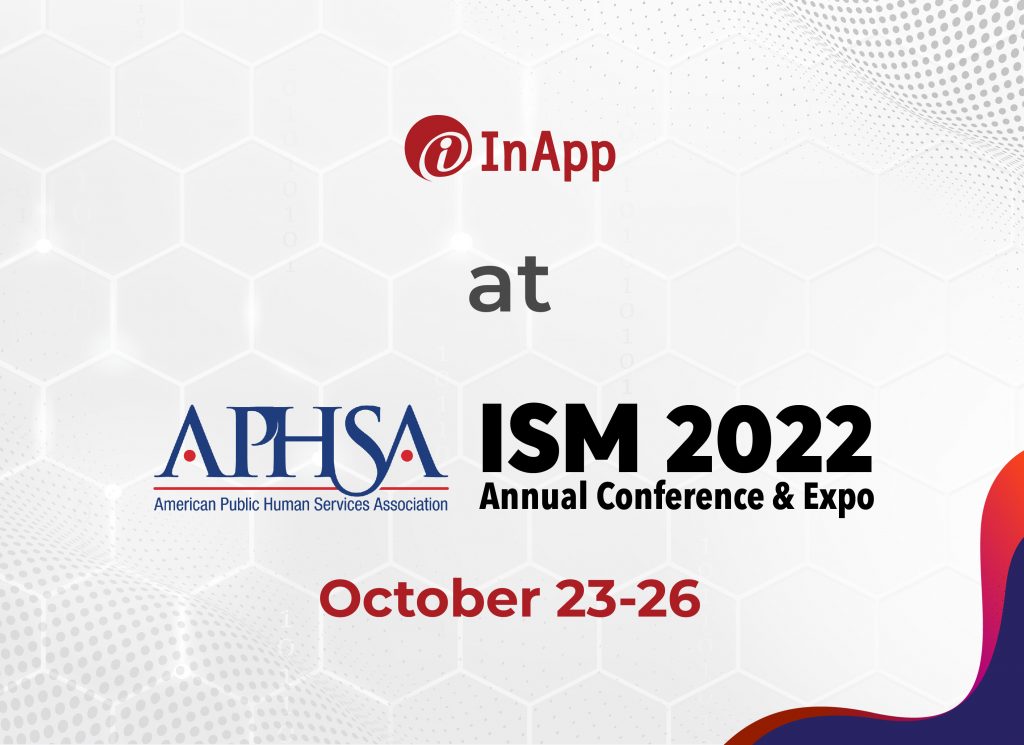 We are delighted to announce that we will be attending the 2022 ISM Annual Conference & Expo produced by the American Public Human Services Association (APHSA) for the Information Technology Solutions Management for Human Services (ISM) affinity group.
IT Solutions Management for Human Services (ISM) is a group of Health and Human Services (H/HS) Information Technology (IT) professionals representing federal, state, and local governments, from the U.S., its Territories, Canada, other countries, as well as the private sector.
We look forward to connecting with state and local health and human services entities and federal agencies to improve their processes and procedures and to create a modern, responsive health and human services system for the future., said Mr. Vijay Kumar, CEO & Co-founder of InApp.