The Physician Payments Sunshine Act requires manufacturers of drugs and medical devices that participate in U.S. federal health care programs to report certain payments and items of value given to physicians and teaching hospitals. This is also known as the Open Payments Program.cms
The Centers for Medicare & Medicaid Services (CMS) are implementing this program and have stipulated that the details regarding the payments be aggregated and uploaded in specific formats to the CMS Enterprise Portal.
Many pharmaceutical and medical devices companies are in a quandary on how to manage and report the figures, which are to be aggregated from various parts of their systems like financial accounting, sales promotion expenses, tour reports of salesmen, personal expenses and many other diverse and unrelated areas. Most do not have digital means or software to report these.
The Case
Our client, a mid-sized pharmaceutical manufacturing, and marketing company approached us for handling their reporting. When we surveyed the scene, there were many software companies in the field, selling various products and services to cater to the requirement of pharma companies. Many of them were very expensive and only meet part of the requirements of generating the report. As the data is available in various parts of the organization and in various formats, getting them together is no easy matter and cannot be performed by any off-the-shelf software.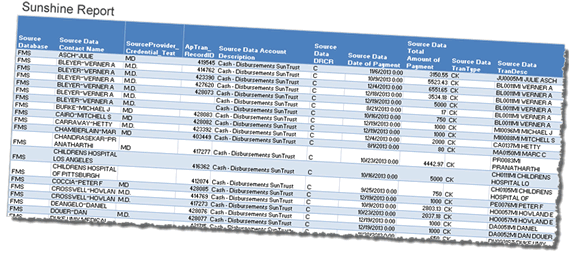 Since no out-of-the-box solutions, suited the problem at hand, InApp took up this challenge and within three months managed to gather the data and submit information for to the CMS Portal! This involved analyzing the availability of data, its formats, writing programs to filter aggregate and reduce the data from myriads of forms, databases, ERP applications to a central repository. The challenge also involved matching names of recipient practitioners with the NPI Database, intelligent matching and retrieving the NPI numbers.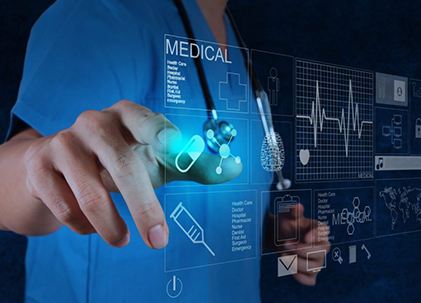 InApp was able to successfully manage the first year's filing much before time. The accuracy, quick turnaround, efficiency and low cost of the solution have won praises from our client. In the second year, the process is more refined and automated, resulting in much faster turnaround and lower costs.
InApp is confident and exploring opportunities to use its expertise in other similar companies.