Metaverse-as-a-Service: The Catalyst for Metaverse Adoption
Metaverse refers to combining several virtual environments and enhanced realities to form one massive, linked worldwide environment. The engine propels the current web into the forthcoming Web 3.0, converging them into one unified, open system.
Metaverse-as-a-Service (MaaS) has become a major development recently. So much so that Accenture recently polled 4,600 company and technical professionals, discovering that 71% of executives think the metaverse would benefit their company. By allowing businesses to use the current metaverse in a manner like SaaS, MaaS would greatly assist businesses in creating their own Metaverse analogs to compete with Roblox or Decentraland.
MaaS also offers the possibility of generating new income streams and enhancing business operations by providing ready-made solutions easily. This article will explain in detail what a MaaS network is, how to create one, and where to find examples of its enormous potential for enterprises of all kinds.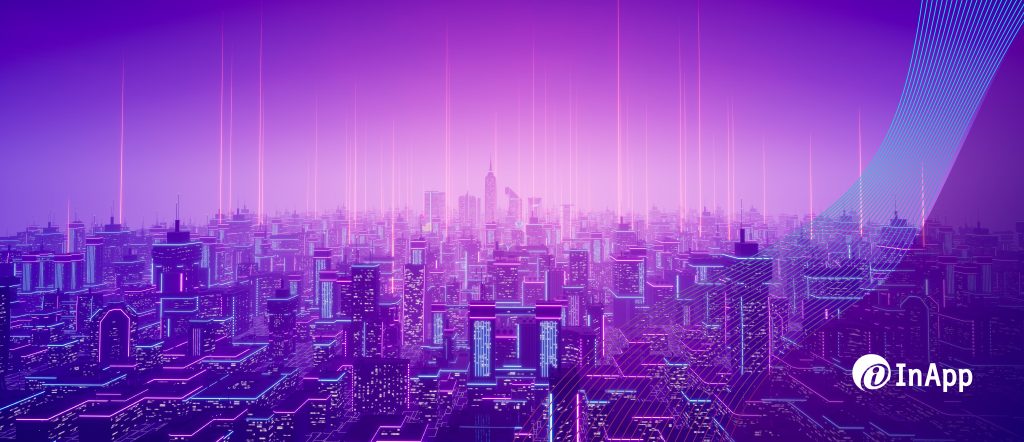 What is Metaverse-as-a-Service?
MaaS refers to a business solution that enables companies to establish and expand their presence in a three-dimensional (3D) virtual world to support cooperation, business operations, investment opportunities, cryptos, and other use cases that are associated with these areas.
Significantly, MaaS will not assist businesses in constructing their metaverse counterparts that are directly competing with Decentraland or Roblox. Instead, MaaS would let businesses benefit from already existing metaverse technology in a manner analogous to how SaaS works.
A Couple of Quick Examples to Demonstrate What Metaverse-as-a-Service are:
Lovelace World
In October 2021, Lovelace World, a cryptocurrency and NFT network, started providing MaaS options to its customers. The firm's goal is to offer MaaS solutions to assist users in adopting the metaverse, and it has already created a crypto asset called LACE.
The firm advises businesses on assessing and reinventing their VR service and product competencies to engage in such markets.
It provides a MaaS toolbox for making and trading NFTs, running smart contracts, making money from VR gaming, and communicating with other metaverse systems.
Propel
The blockchain solution portal, Propel provides simple infrastructure technologies that can be easily plugged in. Propel has stated it would provide a MaaS system for sustainable agreements, NFT services, and autonomous finance. Further information is still pending as the firm is still in its infancy.
It will provide comprehensive technology stacks for businesses to create blockchain-based apps like Ethereum, Polkadot, and Binance Smart Chain (BSC). You can also read about why it is a good idea to combine AI and Blockchain.
Touchcast
Touchcast is a Windows Azure cloud-based company that produces 3D and VR activities. At a symposium for the current Consumer Electronics Show (CES) 2022, Touchcast revealed the debut of MCity, the world's first corporate metaverse tool.
The new product gives businesses access to a variety of interactive tools for teamwork, education, and marketing official businesses in the metaverse with their own domain.
Companies can benefit from their services in the metaverse in a few ways, such as improved communication and coordination, the creation of exciting new opportunities for networking, the opening of virtual reality stores, the emergence of informative seminars, and the effective use of virtual real estate.
Benefits of Metaverse-as-a-Service
Now, how can MaaS benefit you? Let's explore some ways.
Virtual Tours
The metaverse has emerged as a viable solution for virtual travel, allowing users to digitally visit far-flung destinations that would be impossible to reach in real life. Now, people can experience things from a virtual perspective rather than having to physically travel to places.
MaaS is developing a fully immersive virtual reality setting that provides a first-person experience using the strengths of the metaverse, augmented reality, and VR technology.
Increased Accessibility
MaaS is changing how people interact with the web and making it more user-friendly. The inhabitants of the metaverse will have the ability to utilize virtual spaces. People can attend board meetings, socialize with peers, play online games, trade, purchase virtual items, and socialize in general.
Getting Rid of Remote Work Issues
Today, despite many voice and video communications options, people are still looking for more accessible and more realistic experiences for remote work.
The metaverse can provide a more immersive and dynamic experience for its clients via a visually impressive digital environment, 3D avatars, and realistic interactivity.
Instead of looking at faces on a computer screen and talking into earbuds, the metaverse lets us freely roam a digital world populated with lifelike, user-controlled avatars.
Experience Things Like Never Before
If you're familiar with the internet, imagine it in 3D, and you'll have a good idea of the metaverse. It's a more comprehensive approach to exploring the many facets of the web and all they have to offer.
The main benefit of interacting in the metaverse is increased immersion. You get the whole immersive experience, which opens many personal and professional doors.
You can work out, interact with friends, engage in recreational activities, and even do business in a digital setting. It promotes financial backing for what is now an emerging technology.
A Caveat: MaaS Does Have Privacy and Security Problems
Online privacy has long been an issue because users often don't realize their data is being gathered and sold for advertising, among other uses. These worries are amplified by the fact that Meta is at the forefront of the transition to the new metaverse.
Although they have changed their name, their history of disregarding their users' right to privacy hasn't vanished with the new moniker. The possibility of being dependent on a single provider is a potential drawback for businesses.
Porting MaaS assets to a new platform, if required, also will become more challenging as the metaverse develops, particularly for those who lack the appropriate digital skills.
While there aren't many top-end businesses with MaaS solutions on the market right now, you can say it's still a potential alternative for many businesses who are looking for new ways to adapt to the virtual world. Also, read about the challenges of the metaverse and how DevOps can help you!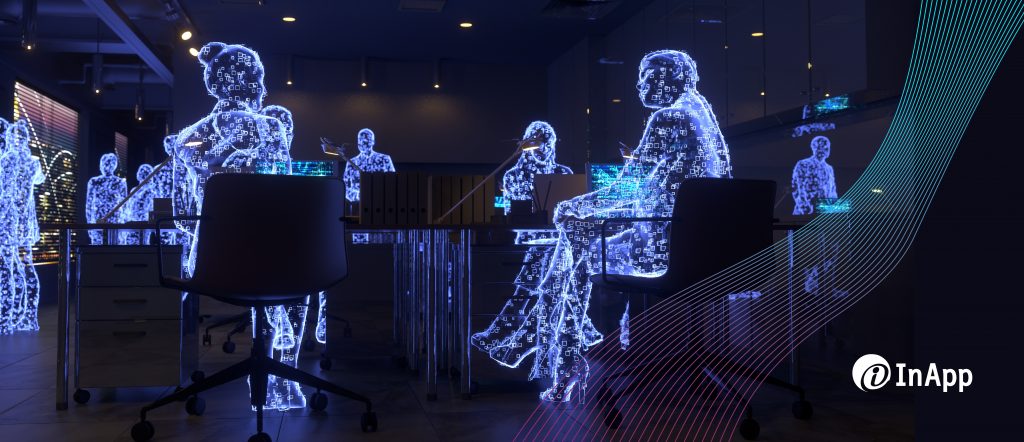 The Bottom Line: Metaverse-as-a-Service is Here to Change Your Future!
The metaverse is a brand-new academic discipline that ushers in a promising future. VR, augmented reality, and the Internet of Things are making it a reality. There is a concerted effort by businesses and corporate entities to evaluate the benefits of the metaverse.
Get in contact with the InApp team to help you decide how the metaverse can affect your business. Our team at InApp has experience in Augmented Reality, Virtual Reality, the Internet of Things, and Blockchain to facilitate the shift of your business and digital operations to MaaS. Get in touch today!