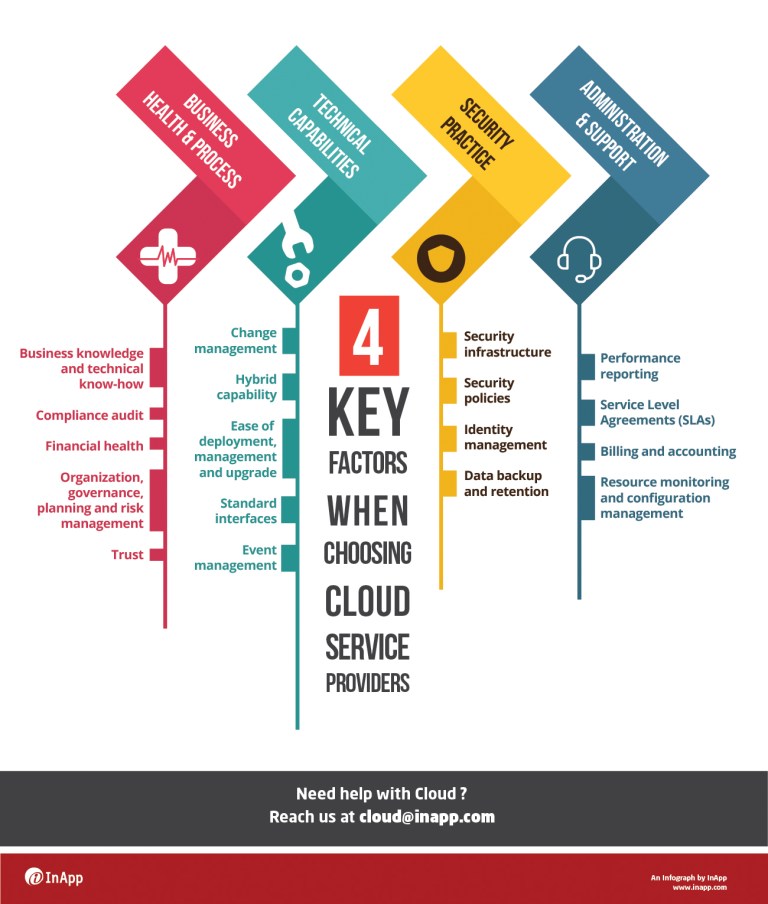 The following are the 4 Key Factors you should keep in mind while choosing a Cloud Computing Service Provider.
4 Key Factors when choosing Cloud Computing Service Providers are:
Business Health and Process
Business knowledge and technical know-how
Compliance audit
Financial health
Organization, governance, planning, and risk management
Trust
Technical Capabilities
Change management
Hybrid capability
Ease of deployment, management, and upgrade
Standard interfaces
Event management
Security Practice
Security infrastructure
Security policies
Identity management
Data backup and retention
Administration and Support
Performance reporting
Service Level Agreements (SLAs)
Billing and accounting
Resource monitoring and configuration management
Have questions? Contact the cloud computing experts at InApp to learn more.